Introductions

String Dimensions, founded by Bogdan Vacarescu in 2017, is an ensemble of international soloists united by a mutual interest in discovering and performing beautiful music rarely heard in concert programmes today. Having performed across the world with Akiko and Brooke, and with Vanessa at The Calais Sessions in the Calais Jungle, Bogdan saw that they all share a passion for unearthing and revisiting some of the most stunning music ever written.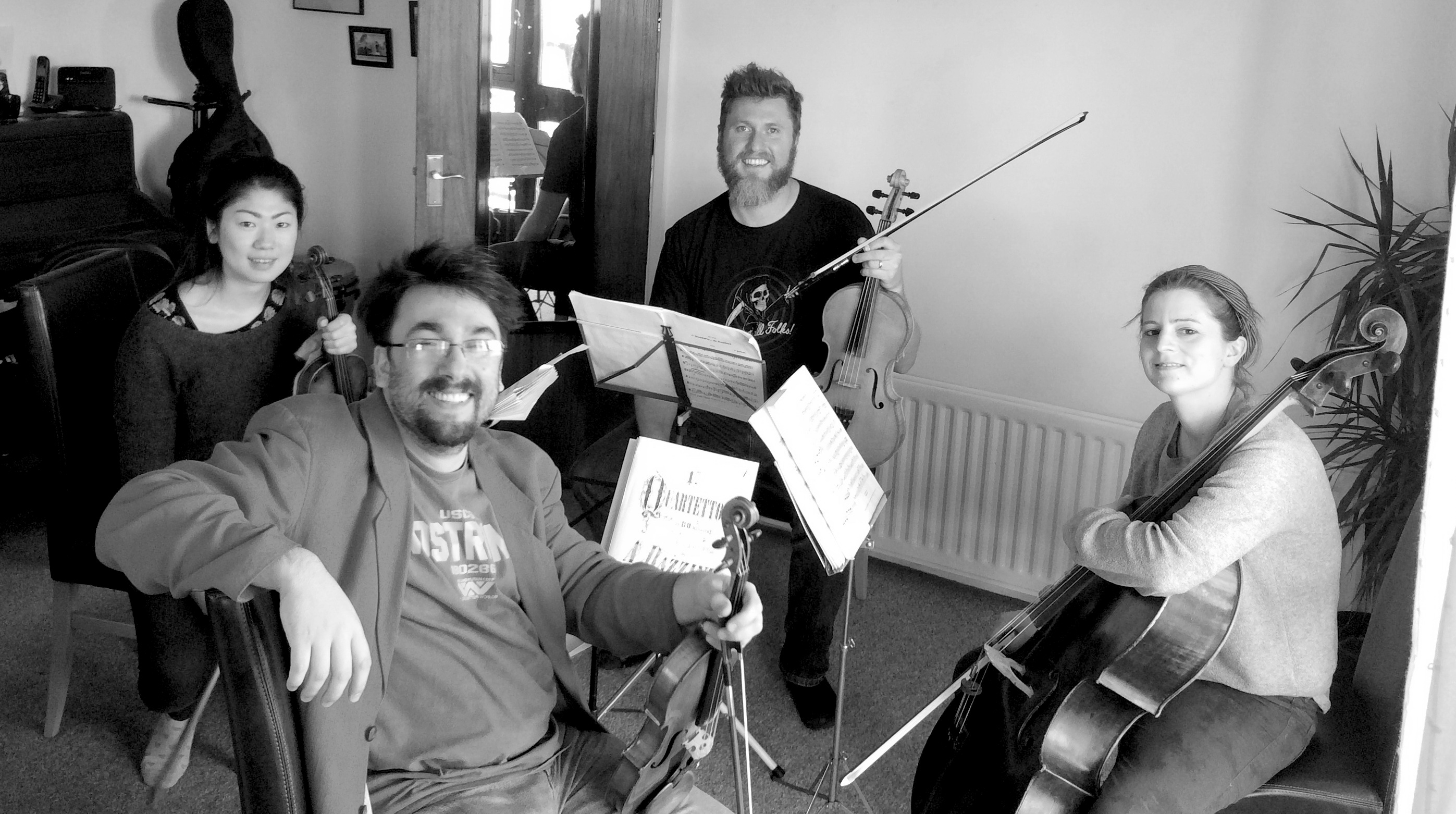 ---
Bogdan Vacarescu - violin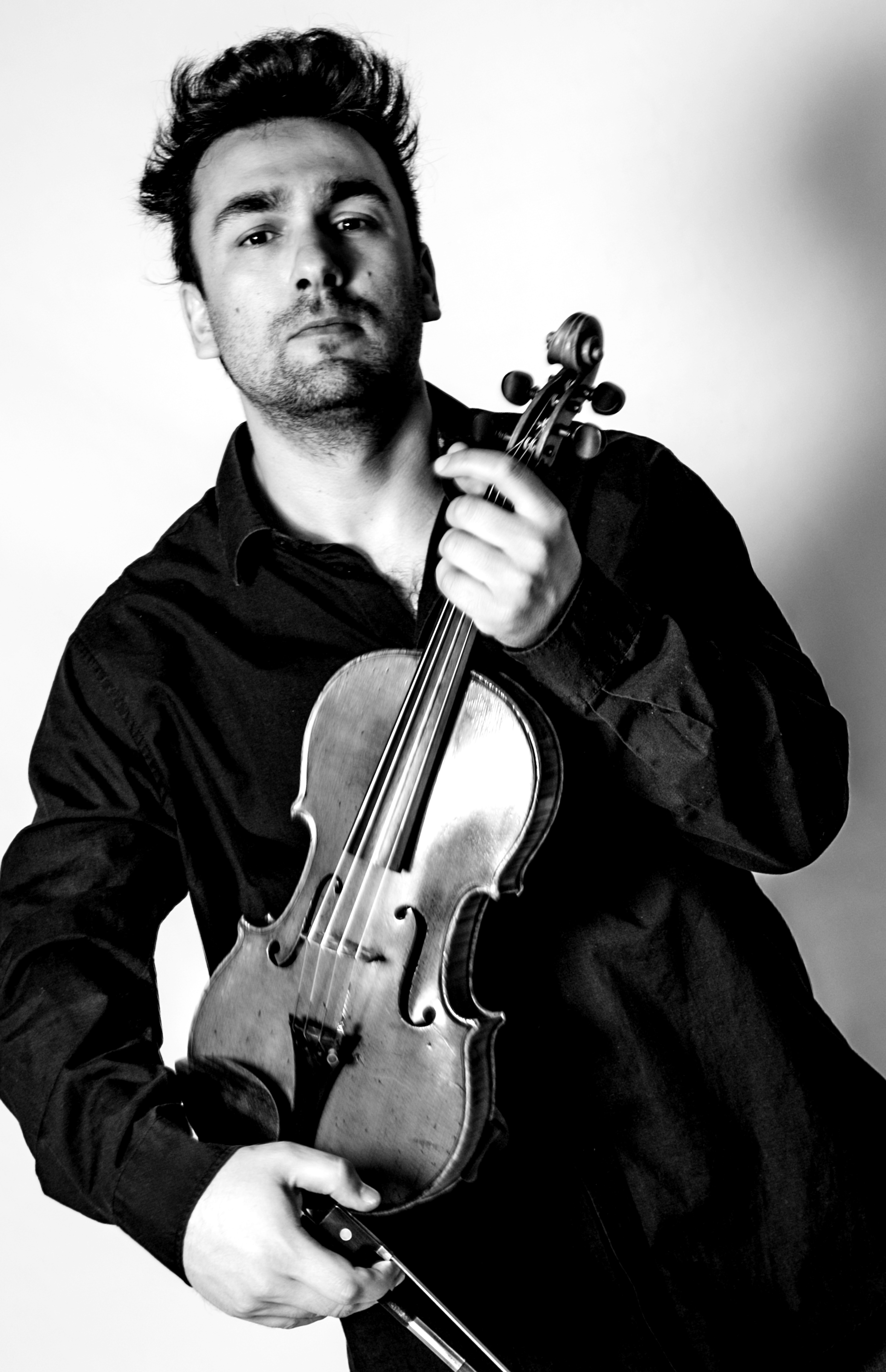 Bogdan is an international Romanian concert violinist who has toured internationally since his teens as a concerto soloist, chamber and orchestra musician. His recent solo album "Violin and Piano Thrillers" is at the top of the Album of the Year in Romania and was given a 5 star review in Musical Opinion. He performed in halls such as the Sydney Opera House, Athenaeum in Bucharest, Romanian National Radio Hall, The United Nations Concert Hall in New York, New Morning in Paris, Kings Place and Purcell Room in London.

Bogdan also recorded soundtracks for films and documentaries, most notably in collaboration with Oscar winners Stephen Warbeck and Gabriel Yared. He has collaborated with Nigel Kennedy, Paprika, The Cat Empire, Graffiti Classics, She'Koyokh, Secret Cinema and as a free-lancer with many successful ensembles in the UK.

Bogdan is a graduate of the Conservatoire of Music in Bucharest and the Royal Academy of Music in London as a student of Beno Schwartzman, Paul Ratz and Gyorgy Pauk.
---
Akiko Ishikawa - violin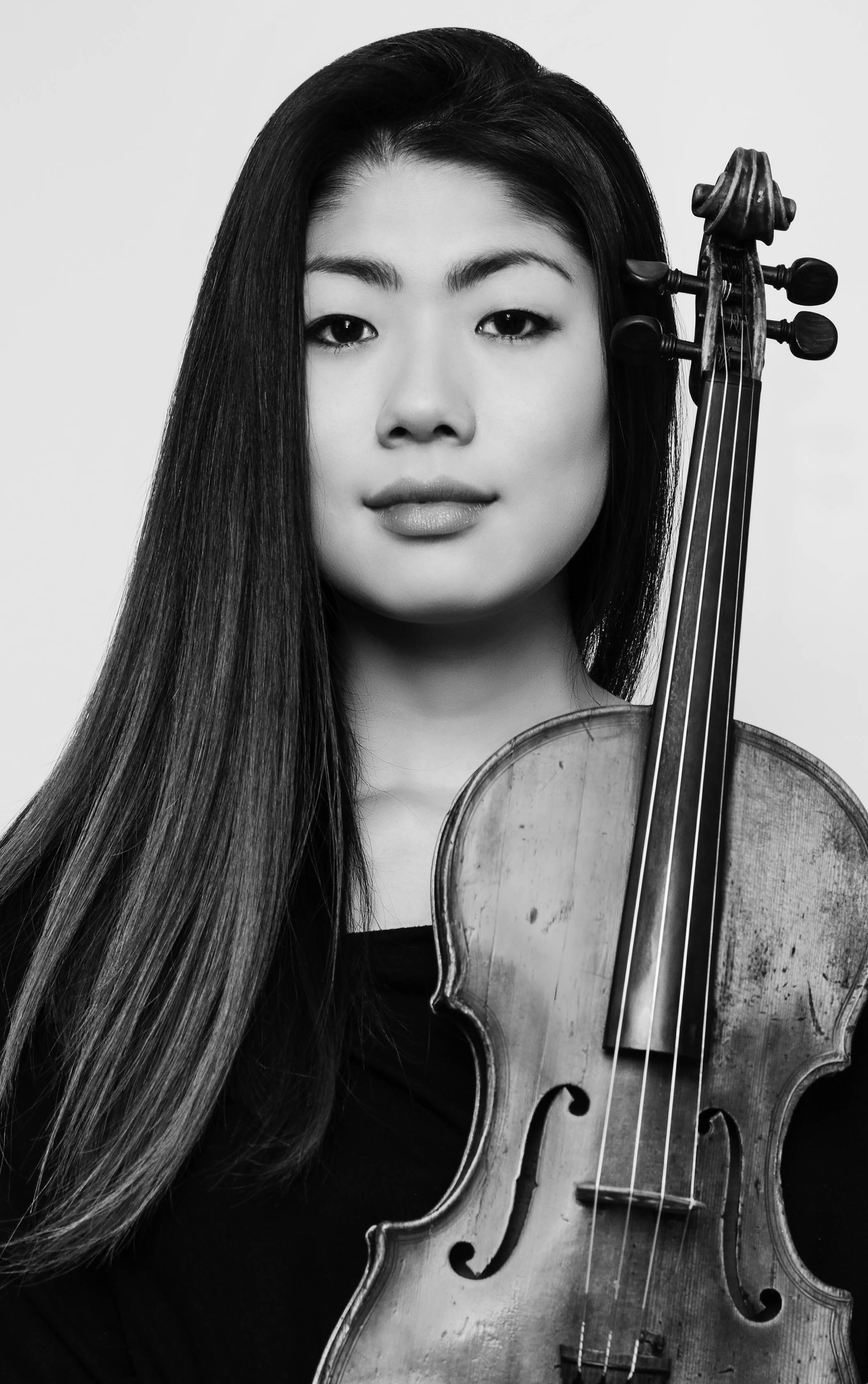 Akiko Ishikawa has performed in several concert halls in Tokyo and Yokohama from a young age, most notably in front of Dr. Shinichi Suzuki, founder of the Suzuki Method. She moved to England in 1998, and promptly was invited with a full scholarship to the Berkshire Young Musicians Trust for five years.

She studied with noted chamber musician Ofer Falk and international soloist Rivka Golani at Trinity College of Music. As a chamber musician, Akiko won numerous prizes, including the Cavatina Chamber Music Competition and the John Barbirolli String Quartet Competition.

Recent performances include a recital at St. Martin in the Fields and as a soloist with the Evergreen Symphony Orchestra in Taiwan.
---
Brooke Day - viola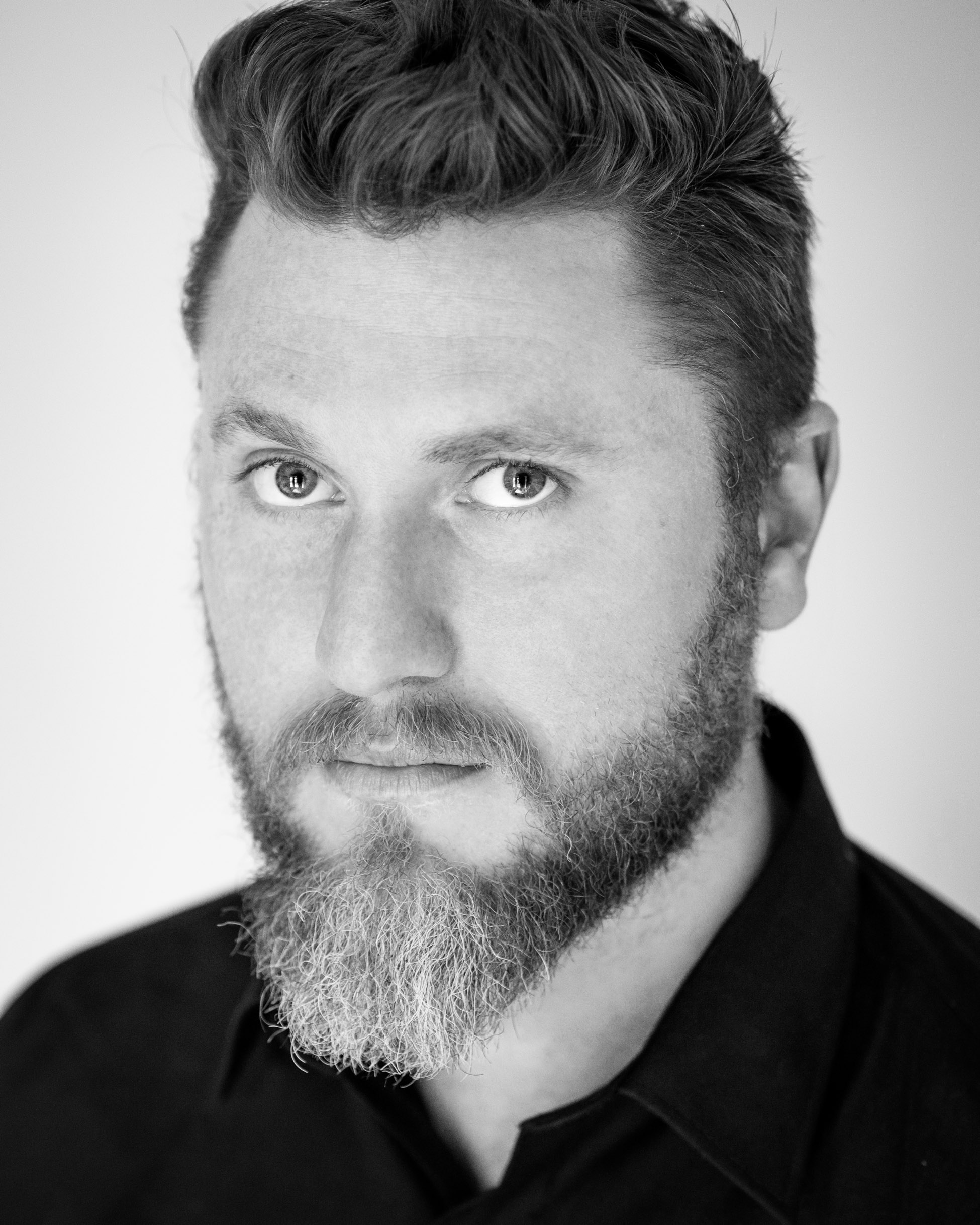 Brooke Day led the viola section of the National Youth Orchestra of Canada and was concerto soloist with the Lethbridge Symphony in Alberta.
He helped found the Windy Mountain Music festival youth programme there alongside the great Israeli violist, Rifka Golani.

He has a Masters degree from the Birmingham Conservatoire where he travelled to study with Rivka Golani. He now free-lances in the U.K. and tours with Graffiti Classics.
He loves to perform in almost any capacity, including for his most critical audience: his wife, his 1 year old son and 2 year old dog.
---
Vanessa Lucas-Smith - cello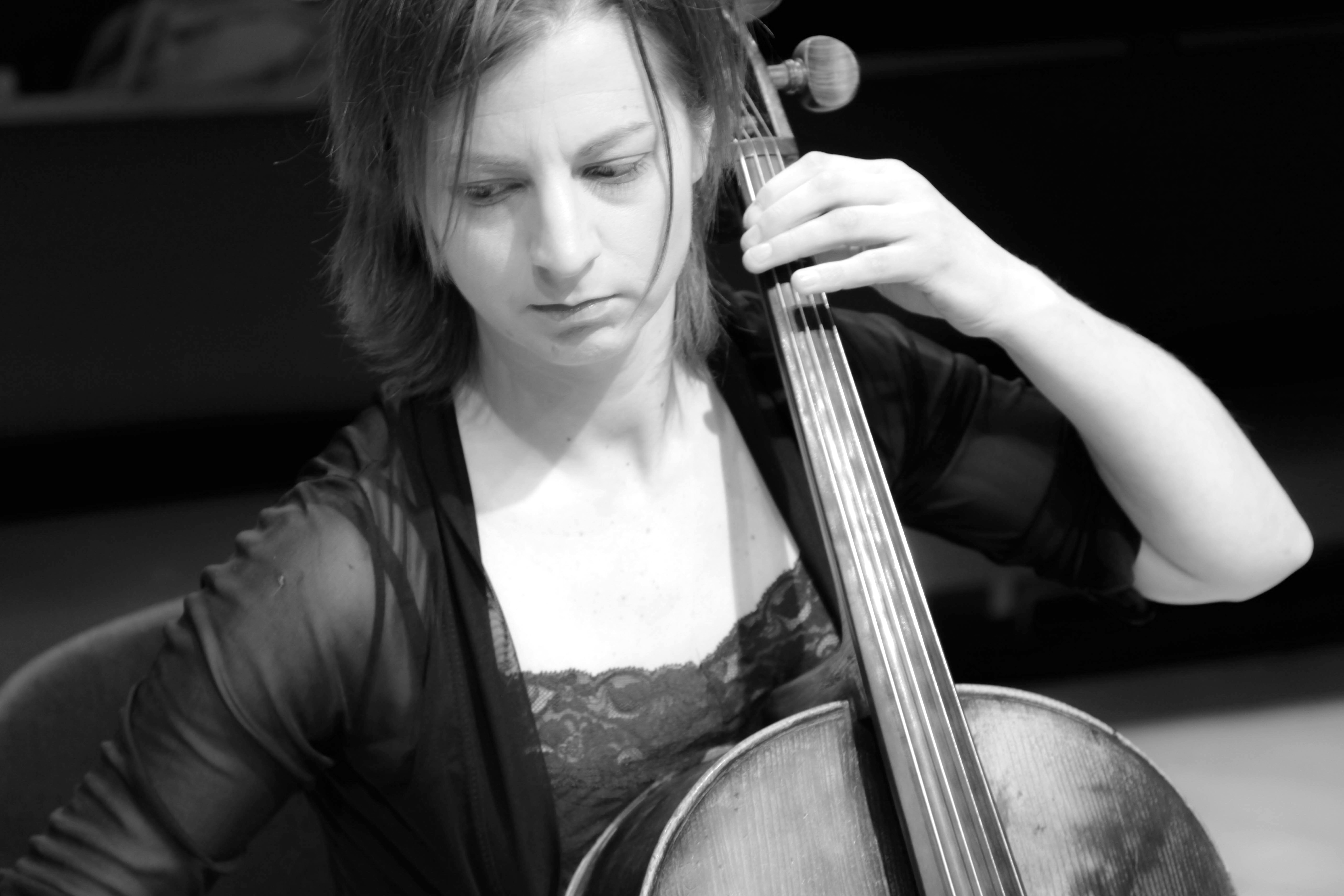 Vanessa is the cellist of Britain's oldest chamber group, the Allegri Quartet. A regular performer at the Wigmore Hall, QEH, Purcell room, Kings Place and at festivals throughout the world – Edinburgh, Kronberg, Orlando, Cervo, SoWeCa (Canada), she can be heard on radio – BBC Radio 3, BBC Radio 4, Radio Netherlands and on TV and film as a frequent session musician. Vanessa is on the teaching staff at Junior Trinity and various courses (Benslow, ProCorda, English Camerata Soloists), and sits on competition judging panels (2015 Royal Over Seas League Competition).

Her studies began as a scholarship student at the Junior Dept of the RCM and then later at the RNCM. She is a prizewinner of competitions including the Royal Over Seas League, Zinetti (Italy), Charles Hennen (Netherlands) and has been awarded the Sir John Barbirolli Prize for string quartet. Vanessa has a life-long love of football and continues to play whenever possible!
---